Management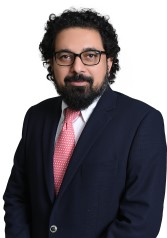 Dr. Muhammad Tahir Noor,
Director
Dr. Muhammad Tahir Noor brings around 15 years of experience in different Government Departments. He has vast experience in the field of Management, Financial Advisor and research & training in various other Government Departments. His last assignment was the Director General in Benazir Income Support Program, Pakistan. He is currently posted as Joint Secretary External Finance (C&B) Finance Division Government of Pakistan. He looks after foreign currency, tap international Bonds/Sukuk and deals with international funding agencies.
He did his Ph.D in political Science from University of Heidelberg, Germany and also holds the M.S Defense Strategic studies degree from Quide -e-Azam University.
During his service period he has attended several international training programs workshops and conference.